Monday-Friday, 6 a.m. – 6 p.m. All Year
Ages from 18 months
Before and after school care and summer programs are available.
Call for rates!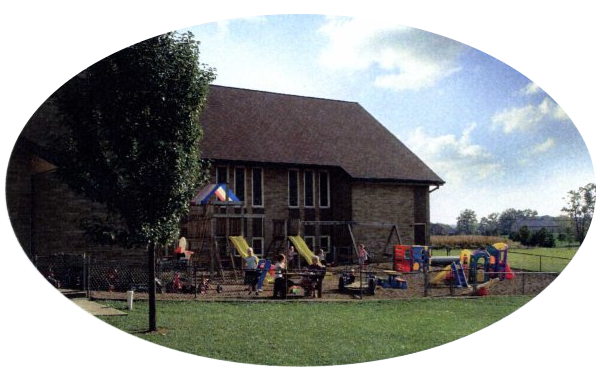 A safe and secure outdoor play area is available and used when weather permits.
A Mission of Beech Mennonite Church
The Shepherd's Gate Child Care Center is a mission outreach of Beech Mennonite Church and is supervised by the Child Care Center Board. It is the desire of Shepherd's Gate Child Care Center to provide quality education and care for young children in an atmosphere where God's Word is taught and the love of Jesus Christ is present.
We believe that it is consistent with our Christian faith to have qualified Christian staff available to lovingly teach, discipline, care for and emphasize family life to young children.
It is our goal to instill into each child Christian character and values through stories, songs, simple prayers and principles of sharing in play and social conduct.